Collage Ornaments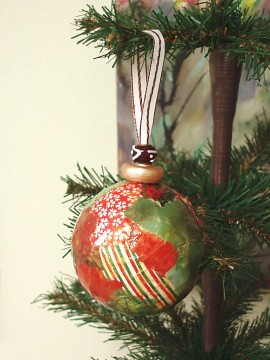 So I've been fascinated with collage lately (see here), and the thought hit me: Why stick to 2-dimensional objects? What about 3-dimensions? (Cue the sound of a lightbulb going off.)
Why not combine collage with Christmas ornaments?
To help celebrate the season, I'm offering handmade collage ornaments to decorate your tree, home, office: anywhere you need a bit of color.
Stop on in the studio and pick up one (or two or…). They make great gifts, after all.
So far, I've only made a dozen. I might make a few more, but once they're gone, that's it. (That's code for, "Don't delay"!)
Hope to see you soon.
This slideshow requires JavaScript.