Day 9 – And A Box To Keep It In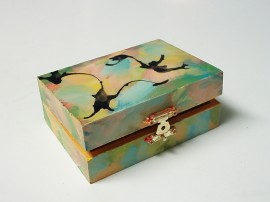 Ok, I really didn't do this all today. But I finished it and took photos, so that counts.
Otherwise, I'm still working on matting and framing. Lots to do…
I found this little wooden box at the store and thought it was too cute. It was just bare, unfinished, so I brought it home and gave it a fun painted treatment, inside and out.
It's perfect for holding my business cards.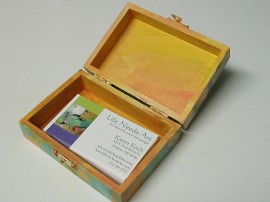 All content © 2018 by Life Needs Art by Karen Koch
178 1/2 N. Main St., Hudson, OH 44236
You're welcome to use the images on this site, under certain conditions. Please view the Terms of Use.
Website created by Crystal Pirri using the On Assignment theme.