Days 10, 11, 12 – Mat, Frame, Setup, Show!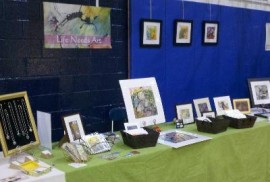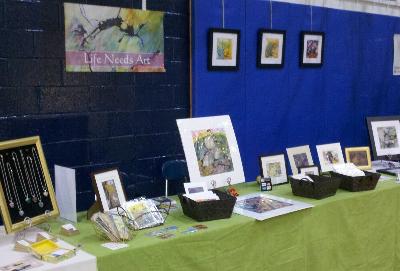 Busy, busy, busy!
I've been doing lots of art and art-related activities, but haven't always found time to blog about it.
The 10th and 11th were final prep for the show on Saturday – finishing up matting, framing, packing the car, making my list, and checking it twice.
Saturday was the arts & craft show at the Solon High School. More than 550 people, including many of my friends (you know who you are) turned out to visit all the wonderful booths and see a wide variety of handmade items. I saw lots of shoppers with bags heading to their cars.
Thanks to all of you who came to visit. I had a good time at the show, thought it was very well organized, and would certainly do it again.