Art Classes for November and December 2014
The year is winding down and I know we are all getting busy, but taking the time for a colorful and creative art class will make all the difference!
My classes are "drop-ins", meaning you can one time or every week. It's up to you! We'll do something different every time. Whether you're a beginner or an experienced artist, you're sure to learn something.
Does a class interest you, but but the time or date doesn't work? Please let me know. I am flexible and am happy to work with you to find a convenient time.
Class special: Pay for 3 classes and get the 4th for half price! The cost includes supplies, but bring an apron or a smock. You are welcome to bring your own supplies just remember we're on the 2nd floor. I also offer gift certificates which can be used toward classes or artwork. Consider getting gift certificates for your friends and family.
All classes are offered at my studio: Life Needs Art, 220 N. Main St., 2nd floor, Hudson, Ohio 44236.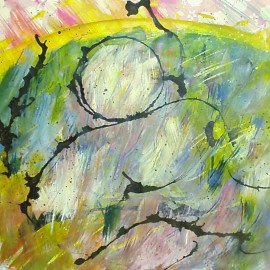 Expressive Acrylic Painting (abstract, experimental): Fridays, 10am-noon
Nov. 28, Dec. 5, 12, 19
Cost: $35
Unleash your inner artist and create free, expressive paintings. Learn about color mixing and good design as well as fun and expressive techniques to liven up your paintings.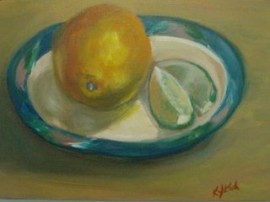 Acrylic Painting for Beginners: Fridays, 2:00-4:00 pm
Nov. 28, Dec. 5, 12, 19
Cost: $35
A good foundation class for someone just learning to paint or who has basic painting skills. You'll learn about acrylic paints, color, brushstrokes, light and shadow, composition, and pick up some painting confidence along the way.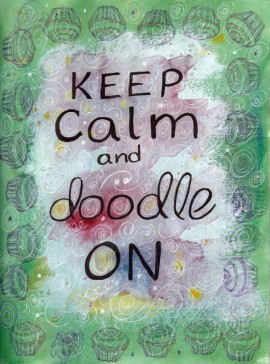 Art Journaling: Thursdays, 1:00-3:00 pm
Nov. 13, 20, Dec. 4, 11, 18
Cost $15
Journaling can relieve stress, clarify thinking, and increase creativity! Learn prompts to get you going, as well as tips and techniques to start – or spice up – a journal. Art journaling is a mix of keeping a diary, scrapbook, and sketchbook. It's unique and personal and very rewarding.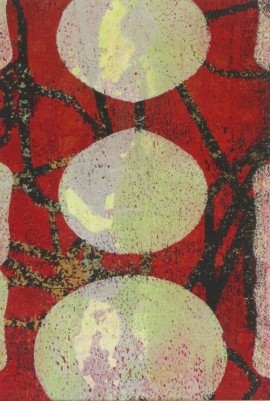 Monoprinting: Wednesdays, 7:00pm
Nov. 19, Dec. 3, 10, 17
Cost: $35
Quick, colorful, and fun – that's monoprinting! Use a gelatin printing plate – yes, GELATIN – along with simple household items to create prints that are painterly and free. Frame the artistic prints and hang them on your wall. Or use the results to make greeting cards or collages.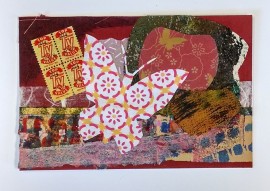 Collage pARTy: Saturdays, 1:00-3:00 pm
Nov. 22, 29, Dec. 6, 13, 20
Cost: $15
Explore the joys of mixed media art as we cut, paste, and glue to your heart's content! Collage is an enjoyable way to make art that can lead to fascinating results.
Sign up below or call 216-789-2751. 
Class list for November and December, 2014 (PDF)
You might also enjoy:
This entry was posted on Friday, November 14th, 2014 at 10:00 am. It is filed under Events and tagged with 2014, abstract painting, acrylic painting, art class, art journaling, hudson art class, monoprinting. You can follow any responses to this entry through the RSS 2.0 feed.