BAYarts Art & Music Festival, June 14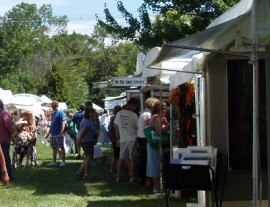 Welcome summer with a visit to one of the first art fairs of the season!
I'll be exhibiting at the:
BAYarts Art & Music Festival
June 14, 2014
10:00 am-4:00 pm
28795 Lake Road
Cleveland Metroparks
Huntington Reservation
Bay Village, Ohio 44140
Tucked in the Metroparks with a view of Lake Erie, this is an idea spot to spend the day with art. You'll find art, jewelry, food, and music. Admission and parking are free.
Hope you can stop out. I'll keep you posted once I know where my booth will be. Look forward to seeing you!