Black and White Exhibit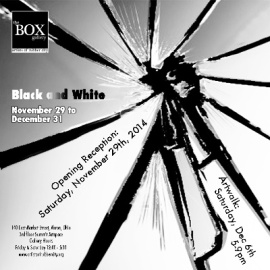 I'm pleased to announce that my collage, "Tredecim", has been accepted into the "Black and White" exhibit!
The exhibit runs November 29 – December 31 at the BOX Gallery at Summit ArtSpace in Akron.
Opening reception is Saturday, November 29, 5-9pm. The reception coincides with the book launch party for "Present Tense", which includes my collage "Ghost Ranch" as well.
"Tredecim" is a collage made with only 13 pieces. In creating this piece, I set myself the challenge of using a mostly black and white color scheme and a limited number of pieces. Photo below; more details about how it was created to follow in another post.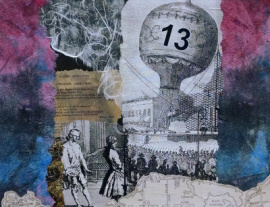 Black and White is organized by Artists of Rubber City and is displayed at the BOX Gallery.
140 East Market Street
Akron, OH
3rd Floor of Summit ArtSpace
Gallery Hours: Friday and Saturday, noon-5pm
www.artistsofrubbercity.org