Holiday Hours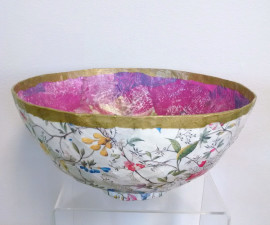 During December, we'll keep the studio open for a few extra days and hours. Here's our schedule for the month:
Monday, Tuesday, Wednesday: 10am – 5pm
Thursday, Friday: 10am – 7pm
Saturday: 10am – 6pm
Sunday, Dec. 20th: noon – 5pm
CLOSED: Christmas Day, New Years Eve, & New Years Day.
Stop in and let us help you find something for everyone on your list! We carry all handmade, one-of-a-kind items – most made right in our studios. See chain maille jewelry and hand knitted scarves (from Dana), handpainted silk scarves, greeting cards, original paintings and mixed media art, decorative bowls from me.
Plus, we do BYOB painting parties! Purchase a gift certificate for a painting party for your favorite creative friend. One size fits all, and they never expire.
In January, we'll return to our usual hours of Tuesday-Saturday, 11am – 5pm.
Hope you enjoy the holidays with your family!