Kent Art In The Park, Sept. 10-11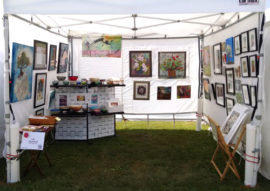 New to my show roster this year is Kent's Art In The Park. I've attended the show as a guest many times, but this is the first year I've had a booth there.
Held in Kent's Fred Fuller Park on Middlebury Rd., the location is beautiful and shaded. The festival has plenty of artists, food, live music on 2 stages, children's art area, a youth artist tent, Sylvia Coogan Scholarship silent auction, demonstrations throughout the 2 days, friendly staff and free admission and free parking.
2016 Festival Dates and Times
Sat., Sept 10, 10:00 a.m. – 6:00 p.m.
Sun., Sept 11, 11:00 a.m. – 5:00 p.m.
For more information about the show, visit http://www.kentparksandrec.com/annual-events/art-in-the-park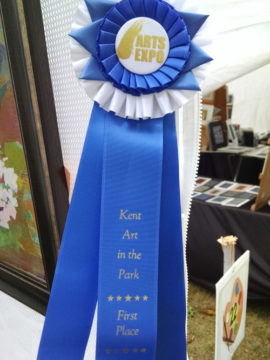 Update: Much to my surprise and delight, I was awarded 1st Place at the show! It completely caught me off guard, but I am very much honored.