Love's Locked But Not Lost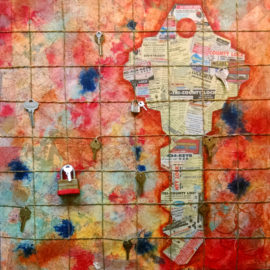 Love's Locked But Not Lost is inspired by one of those many bridges where people write their names on padlocks, lock them to the bridge, and throw the key in the river. A sweet, romantic, charming gesture, for sure. Not always good for the bridge, but lovely for the young couples' hearts.
See https://en.wikipedia.org/wiki/Love_lock
I was intrigued by the shapes – the symmetry of the railing's square grid against the square padlocks, the keys, the river behind – and set out to create my own version of the scene.
To begin, I covered a canvas with parts of an old map, then covered that with brightly colored transparent paper. The large key, well, take a closer look and see what it's made of 😉 . The grid is yarn that I stitched to the canvas, then attached the keys and locks.
The photo that inspired my collage and some detail pics are below.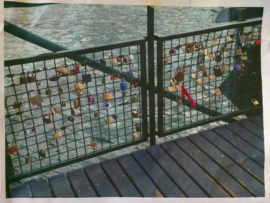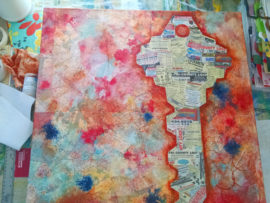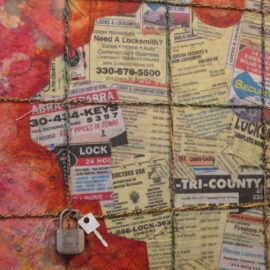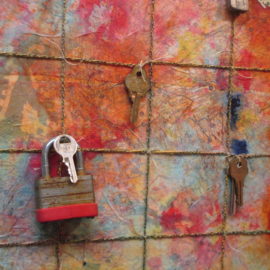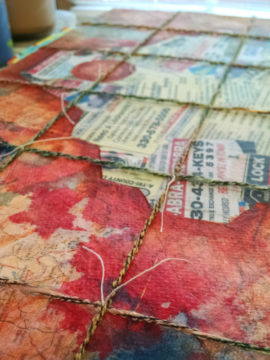 Title: Love's Locked But Not Lost
Medium: Collage with map, Yellow Page ads, padlock, keys, yarn, acrylic paint
Size: 24 x 24 inches canvas
Signed: Yes, on the back
Exhibits: It's Secondary at Valley Art Center; Ohio Collage Society's 10th Annual Members Show