Remembrance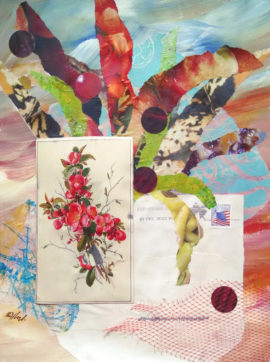 "Remembrance" uses a modern envelope paired with a vintage greeting card. I wanted to echo the greeting card with the other elements in the piece, so looked for papers with similar colors and feel.
As I have tried to do in other recent pieces, I was somewhat spontaneous in my approach and did not over analyze the selection and placement of elements. I wanted the overall effect to be loose and energetic, full of life, though the style of the vintage card hints at having been used to remember a life that has ended.
Title: Remembrance, Envelop/e Series
Size: 14 x 11 inches on paper
Medium: Collage, with envelope, vintage card, painted papers, plastic mesh
Signed: On the back
Exhibits: "From Woman X" at Lakeland Community College; "Delivering Stories" at the BOX Gallery, Akron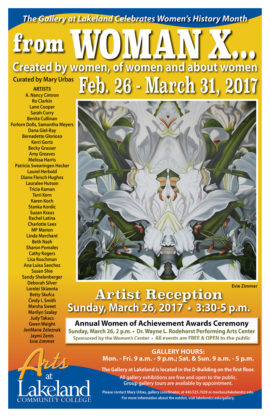 "Remembrance" has also been exhibited in "from WOMAN X … Created by women, of women and about women" at Lakeland Community College in March 2017.