Summer Fun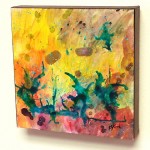 A hot summer day, the flowers creating a riot of heat and color. That's this painting.
This painting is painted with acrylic paints and inks on paper, which is then mounted on a 1-1/2 inch deep gallery wrapped canvas. The edges are painted black.
It is 8 x 8 inches square, and is signed on the front and back.
Title: Summer Day
Medium: acrylic paint and ink on paper
Size: 8 x 8 inches square, 1-1/2 inches deep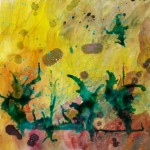 All content © 2017 by Life Needs Art by Karen Koch
178 1/2 N. Main St., Hudson, OH 44236
You're welcome to use the images on this site, under certain conditions. Please view the Terms of Use.
Website created by Crystal Pirri using the On Assignment theme.