Time of Waiting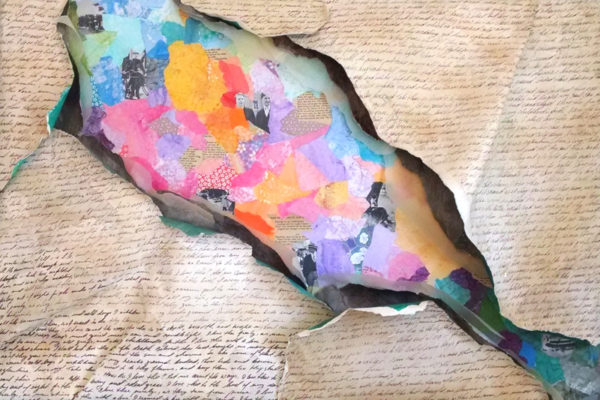 The idea for Time of Waiting is one that has been on my mind for a quite some time. I wanted a 3‑dimensional way to explore the act of unwrapping and revealing an image.
Remember tearing the paper off a birthday present when you were a kid, that sense of joy and excitement to find out what was inside? That's the feeling I want to convey.
The canvas is covered in brightly colored paper sprinkled with black and white photos of happy moments of friendships, travels, lovers, quiet moments.
To make the wrapping, I wrote poetry all over large sheets of paper by hand – poems by Elizabeth and Robert Barrett Browning – not me. I love the look of handwriting, the flow and pattern of the letters, contrasted against the colorful interior and the jagged edges of the wrappers.
Photos taken while I was working on this piece are below. Click on them to see larger versions.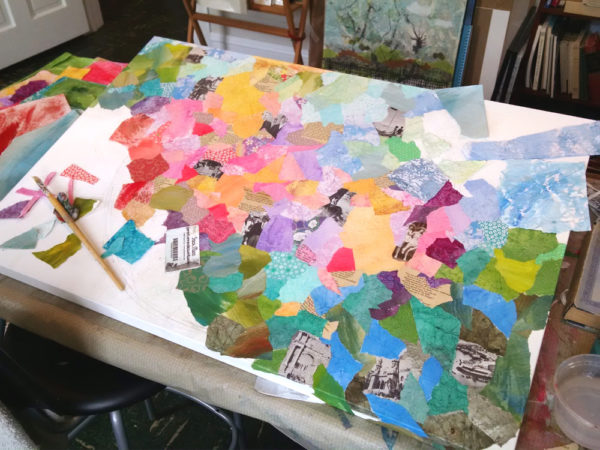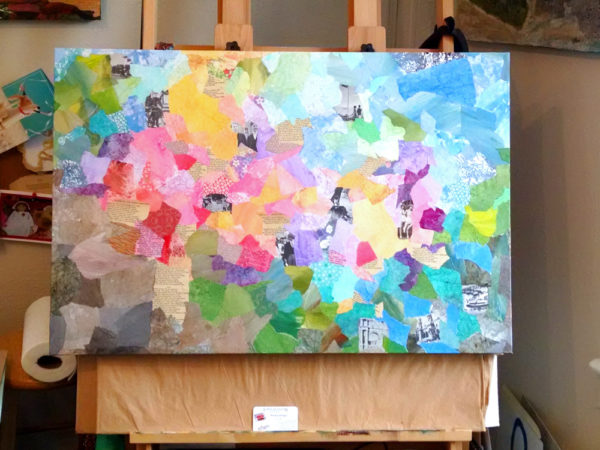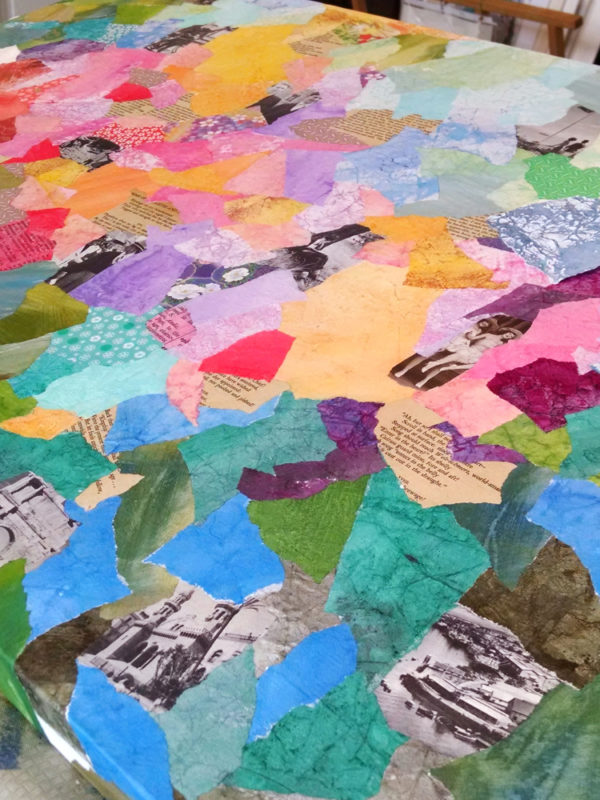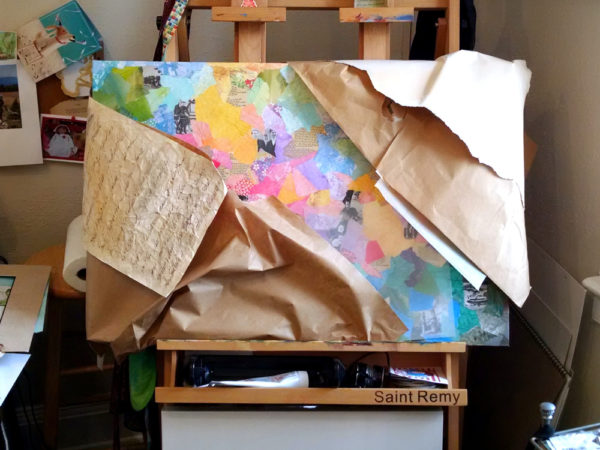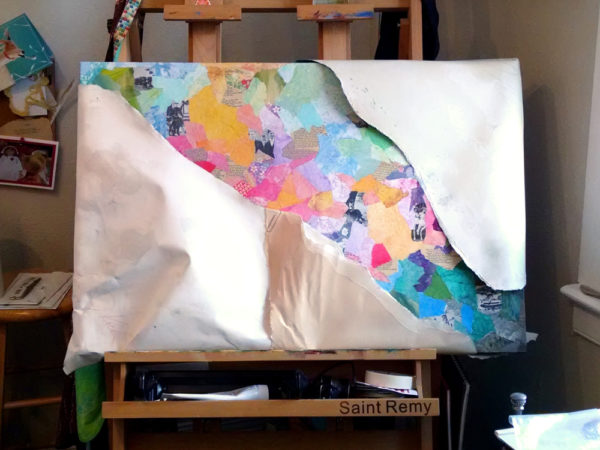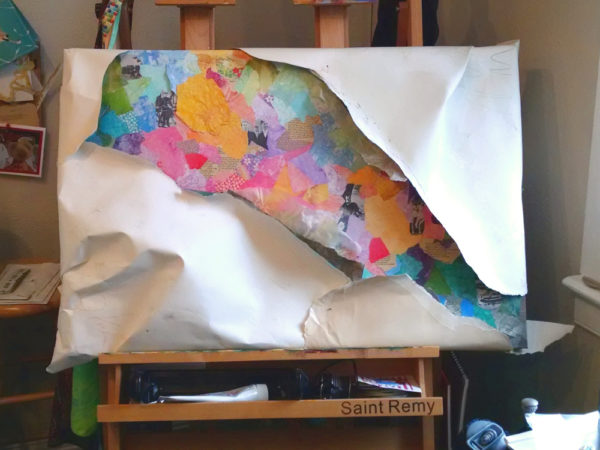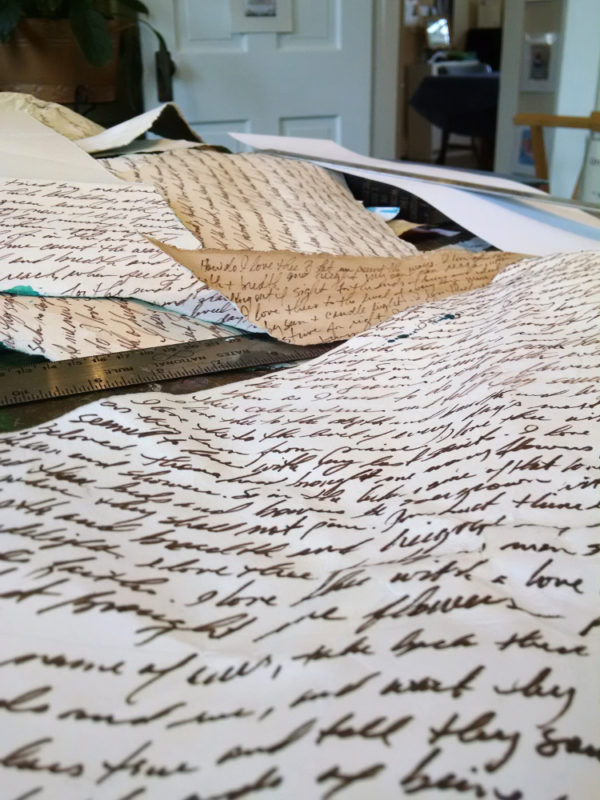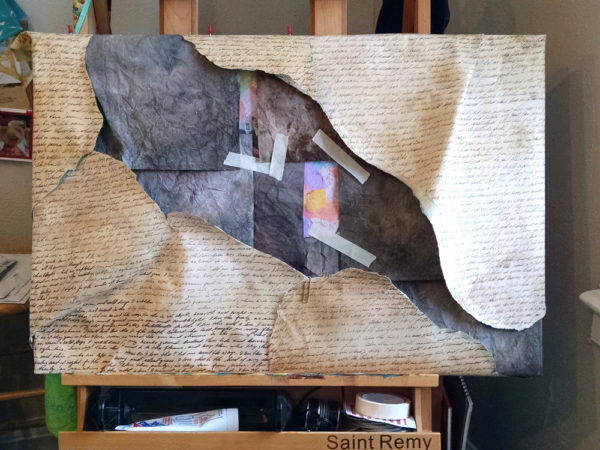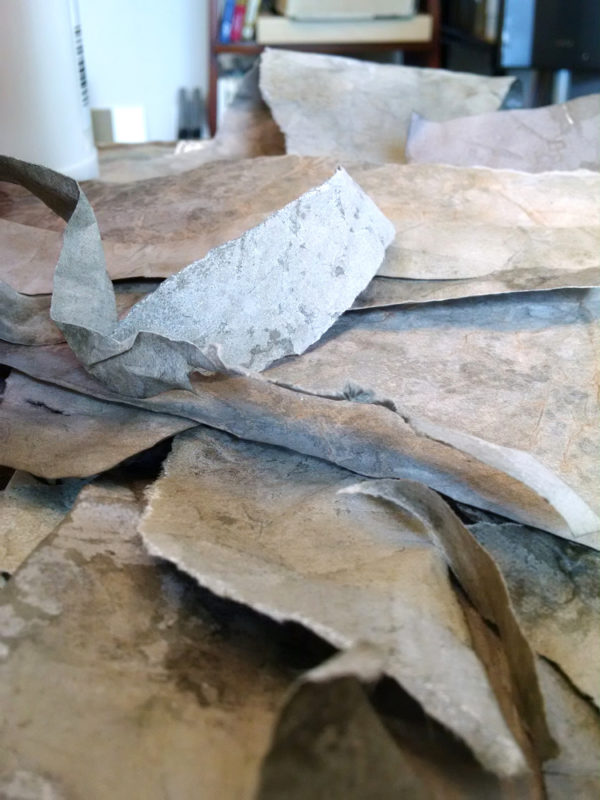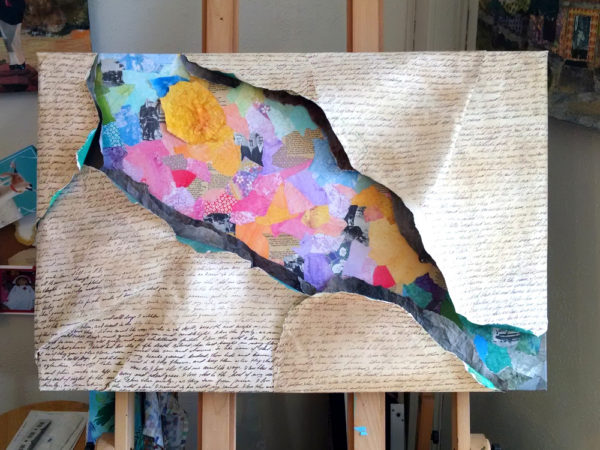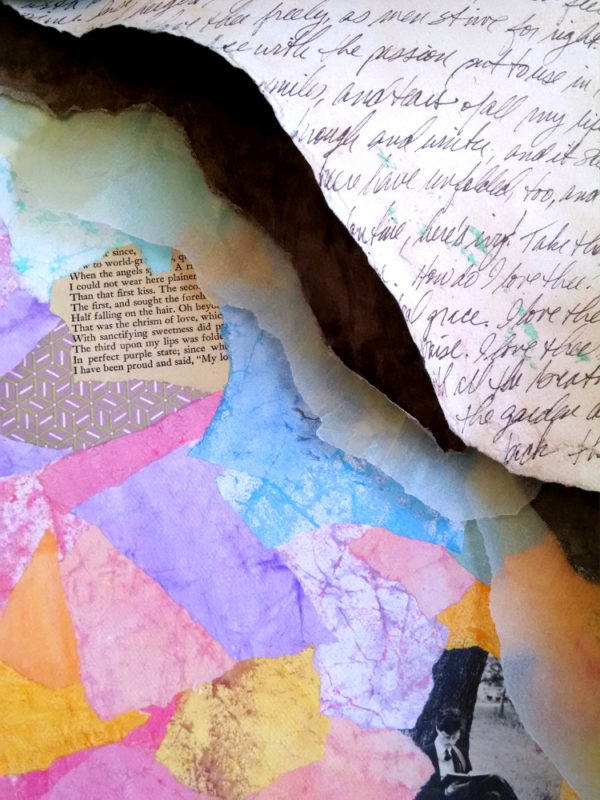 Title:  Time of Waiting
Medium: Collage with handwritten paper, painted papers, photos, tissue paper
Size: 24 x 36 inches on canvas
Signed: Yes, on the back
Exhibits: "Delivering Stories" at the BOX Gallery, Akron; "In The Pink" at Hudson Fine Art & Framing