Finding Balance
Finding Balance is a study in contrasts between hidden and revealed, light and shadow, old and new.
This piece feels simple and balanced, but it is full of subtle contrasts. The colors run from dawn to dusk, words from A to Z. The utilitarian dictionary pages are edged in extravagant gold leaf. Some parts are hidden, but the windows reveal a hazy glimpse of what lies beneath.
I hope that viewers will be intrigued by exploring the play of subtle contrasts in this piece.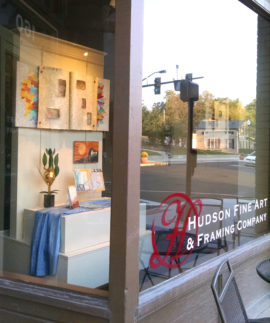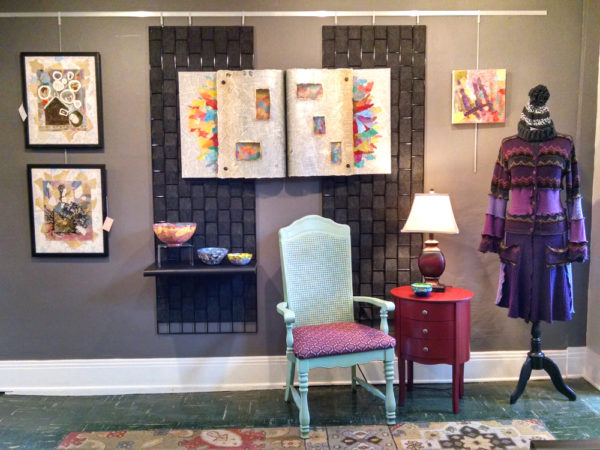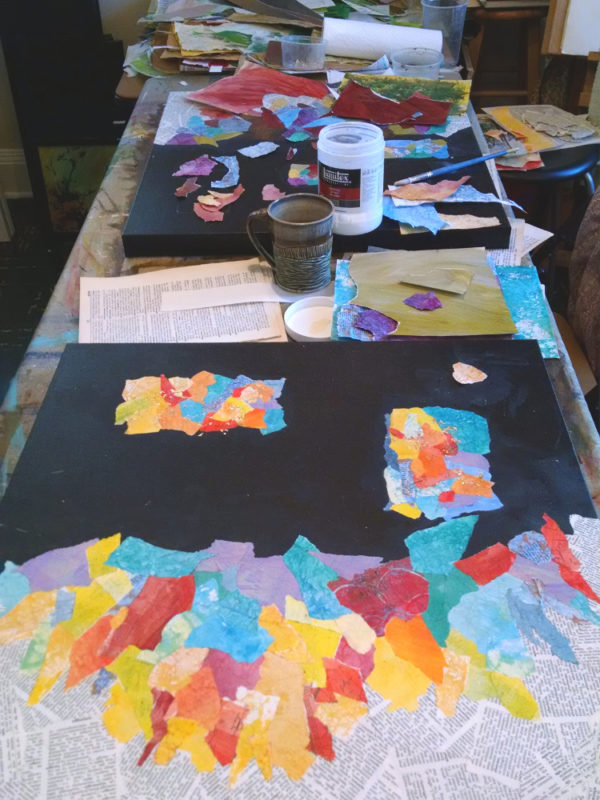 Title: Finding Balance
Medium: Collage with dictionary pages, painted papers, Mylar, thread, buttons, gold leaf
Size: 24 x 48 inches on two canvases
Signed: Yes, on the back
Exhibits: Ohio Collage Society Members Exhibit at Summit Artspace, Akron; "In The Pink" at Hudson Fine Art & Framing