Memories 1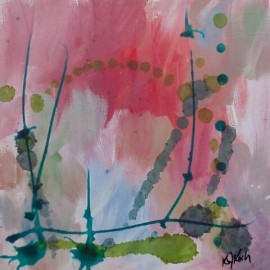 A small 8-inch square painting in blues and reds with lots of movement. It feels joyous to me.
The second photo shows how these paintings look when viewed from the side. They stand out nicely from the wall, or are able to stand on their own.
8 x 8 inches, acrylic paint and ink on paper.
Mounted on 1-1/2 inch deep gallery wrapped canvas.
This painting is available on Etsy at: http://www.etsy.com/listing/168957412/memories-1-an-original-abstract-painting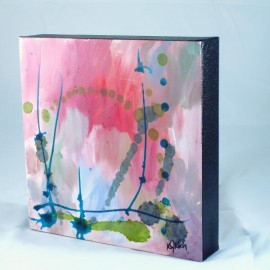 All content © 2017 by Life Needs Art by Karen Koch
178 1/2 N. Main St., Hudson, OH 44236
You're welcome to use the images on this site, under certain conditions. Please view the Terms of Use.
Website created by Crystal Pirri using the On Assignment theme.