Studio Newsletter
Hello there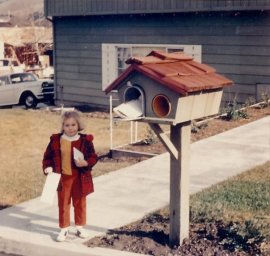 !
I'd love to have you sign up for my studio newsletter. It is sent infrequently – once or twice a month – to keep you up to date on the latest goings-on in the studio, new artwork, art class schedules, and events.
The usual disclaimers apply: I promise not to spam you or do anything nefarious with your email address. You can unsubscribe at any time. I use MailChimp for my email service; despite the name, there's no monkey business.
Check out past newsletters at http://us8.campaign-archive1.com/home/?u=232c91c996b65efa469b41362&id=3348f824c6
For those of you who currently subscribe to my blog (and you know who you are), you are welcome to stay with those notices or transition over to the newsletter. It's up to you.
(And, yes, that's me in the photo, at age 3, sporting the finest saddle shoes and plaid.)