Buy Art Online or In Person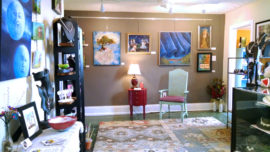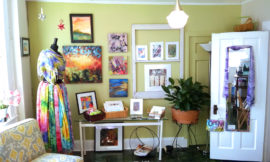 My artwork is on display at my studio in Hudson, Ohio. It's a working studio, meaning I spend my time there painting. You are welcome to stop by and see the latest work in progress on my easel, and browse through finished work.
My studio is located inside:
Uncommon Art
178 1/2 N. Main St., 2nd Floor
Hudson, Ohio 44236
www.uncommonarthudson.com
Some of my artwork and jewelry is available online in my Etsy shop. Etsy is a wonderful online marketplace designed just for artwork and unique handmade items. It's a great place to shop. New items are added regularly.
Visit my Etsy shop at http://lifeneedsart.etsy.com. Here are a few items: